Bupa pet insurance offers comprehensive coverage for dogs and cats with three levels of cover. Eligible vet bills are paid out up to 80%, and an optional excess of $0, $100, or $200 is available.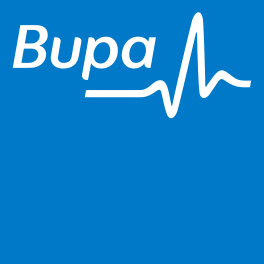 What is Bupa Insurance & Is It Worth?
Bupa is a global healthcare and health insurance company that has been serving customers since 1947.over 38 million people worldwide, Bupa is a leading provider of health insurance and healthcare services.
Bupa is a healthcare provider that offers hospitals, outpatient clinics, dental centers, and digital health services. Additionally, it operates aged care facilities in Australia, New Zealand, Spain, and the UK, ensuring quality care for the elderly. With its extensive range of health services, Bupa is dedicated to improving people's health and well-being worldwide.
Bupa is primarily known as a health insurance provider in Australia due to its focus on health insurance. However, Bupa also offers other types of insurance, such as landlord, car, home, and travel insurance. Today, we'll be exploring Bupa's pet insurance policy.
Hollard Insurance Company, Australia's largest pet insurer, Bupa's pet insurance is supported by some of the most prominent names in the industry. Australia's leading pet insurance underwriting management agency, manages Bupa's pet insurance policy, ensuring that customers receive top-quality coverage and service.
Bupa Pet Cover Befits 
Bupa pet insurance it usually covers pets like dogs & cats, simultaneously providing pet owners three level of strong cover to choose in blow points.
Basic Cover 
It covers specified accidental injuries only
Annual benefit limit of $6,000
We could Claim up to 80% of eligible vet bills
It start cover from 8 weeks old
Standard Cover
It covers specified accidental injuries and illness
optional cover for routine care
Annual benefit limit of $12,000
We could claim up to 80% of eligible vet bills
It start cover from 8 weeks to prior to 9 years
Ultimate Cover
It covers specified accidental injuries and illness
Optional cover for routine care, alternative therapies and dental
Annual benefit limit of $20,000
We could claim up to 80% of eligible vet bills
It start cover from 8 weeks to prior to 9 years
What We Likes Most
Bupa Award-Winner : You would like to know how potentially bupa pet insurance stacks against the competition? If you are looking for a reliable & flexible pet insurance provider, it could be helpful to research industry awards. Bupa's pet insurance plans have been well recognized with several prestigious awards, including Canstar's 2021 'Most Satisfied Customer for Pet Insurance' award and Mojo's Ultimate + Routine Care Plan, Expert Choice in 2020 for exceptional quality pet insurance Prizes included. These accolades are a testament to the quality and value of Bupa's pet insurance offerings, making them a strong contender for pet owners looking for comprehensive coverage and customer satisfaction for the same.
Bupa User Discount: Bupa members receive an ongoing 10% discount on their pet insurance policy, providing valuable cost savings for their pet's healthcare. so considering pet insurance, this benefit can help protect your puppy or pet without breaking the bank.
Introductory Offers: Bupa, like many other major pet insurance providers, often offers introductory deals to new customers. These deals may include one or two months of free premium or a percentage discount on premium for the first year. If you're interested in seeing what Bupa has to offer for new customers who apply today, be sure to check out their website or contact their customer service helpline for more information.
Insurance cover options : As we know that Bupa is a larger provider and also been able to offer a choice of level of cover with benefits of level to suit different needs and budgets. If you have the option of choosing the basic cover that comes with a lower premium, or you can opt for a higher level of coverage by paying more. The choice is yours, and it allows you to tailor coverage to suit your pet's needs and your budget.
Additional Excess Options : well apart from that diffrent way to manage the cost of your premiums is by varying your excess. Bupa offers pet owners with three excess options – $0, $100, or $200. Opting for a higher excess would mean more expenses at claim time, but lower monthly premiums. On the other hand, choosing a lower excess would result in lower claim costs, but higher ongoing premiums. so you can pick the excess amount that works best for your needs and budget.
Visit Any Vet : With Bupa pet insurance provides you with the flexibility to visit any licensed veterinarian (excluding yourself) legally practicing in Australia.
Online Claim : When its come to talk about the claim , So you can easily make your Bupa Pet Insurance claim online through the customer portal or by filling and submitting a paper work form. Recently, Bupa updated its claims process, eliminating the previous 90-day deposit requirement. Hence, you can submit your claim at any time without worrying about restrictions.
Pre-Approval : If you are unsure whether or not your pet insurance covers the necessary treatment or procedure, don't worry! Bupa offers a pre-approval feature that allows you to request approval before you go to the vet. That way, you can avoid any unexpected surprises when it comes time to claim.
Lifetime cover facility : Another nice feature on Bupa insurance is that lifetime cover policy. Similar to other pet insurance providers, Bupa offers lifelong coverage for your pet, as long as there's no lapse in coverage. However, please note that the terms and conditions of the policy apply to each renewal period.
What should we consider
Low Multi-Pet Discount offers:Other providers usually offer a 10% discount, as this is basically the standard for multiple pets, so Bupa Pet Insurance only offers a 5% multi-pet discount. As I mentioned earlier, Bupa members are eligible for a 10% discount, which can help reduce their healthcare expenses. In this insurance also I can assure that it is not the cheapest but definitely not the costliest either.
No GapOnly: Unlike some other pet insurance providers, Bupa does not currently provide the GapOnly feature to its members. This feature enables pet owners to receive real-time claims at the vet and pay only the gap.
Insurance Waiting Periods: As is the case with most pet insurance policies in Australia, Bupa pet insurance has waiting periods that are standard. While there is no waiting period for accidents, a 30-day waiting period applies to illnesses and alternative therapies, and a 6-month waiting period applies to dental and cruciate ligament treatment. We mention waiting periods in each pet insurance review to ensure that customers are aware
Exclusions: Let me tell you again that there are exceptions to these general characteristics. Pet insurance on board – And again, Bupa's exclusions are the same as other providers, they include dental treatment, elective procedures and fertility or obstetrics. Pre-existing conditions are also excluded, as long as no symptoms have occurred in the past 18 months.
Difficult To Read: Compared to other pet insurance providers, Bupa doesn't make it easy to find all the necessary information about their policies. Rather than simply presenting essential details prominently on its website, Bupa expects customers to dig deeper to find what they need. For example, even after going through the website and Product Disclosure Statement (PDS), we were unable to locate specific information on sub-limits for each coverage level.
Dissatisfied Consumers: Upon checking ratings site product reviews, there are a large number of Bupa pet insurance customers who have expressed dissatisfaction with the company. While there have been positive experiences from many customers, there have also been complaints of non-payment of claims by Bupa. It is worth noting that this is why we always recommend that pet owners read the PDS carefully before purchasing a policy to understand what is and is not covered.
Please note that all information provided in this article was accurate at the time of writing, but may be subject to change over time. Before considering this product, we strongly recommend that you review the product disclosure statement carefully to understand any terms, conditions, and exclusions that may apply.